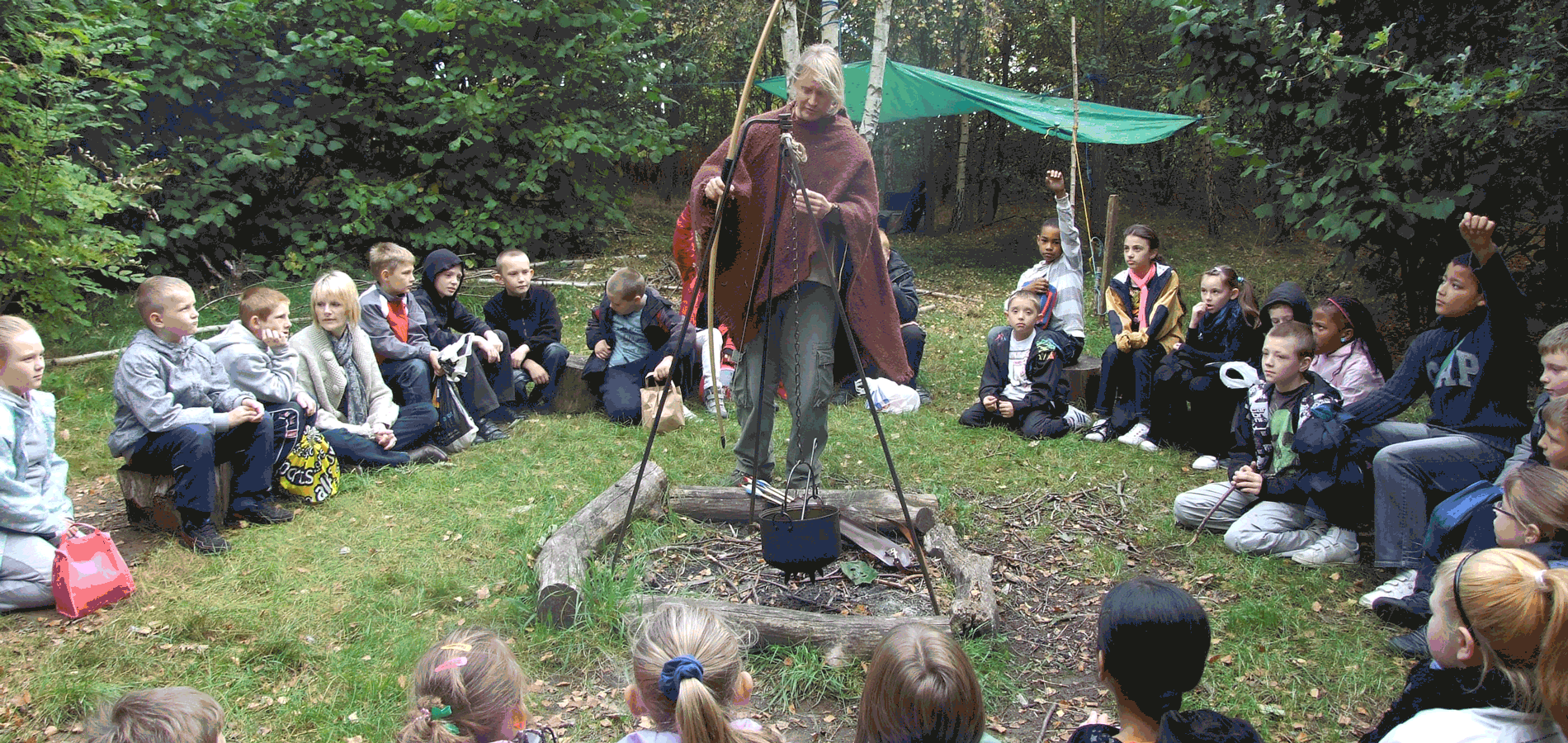 If you are considering developing your outdoor space, we would highly recommend you to speak to Forest Schools Birmingham... you won't regret it!
Lisa Killelay
Nursery Manager
Worlds End school
"Our children cannot wait to go to Forest School. In term's of raising self esteem and encouraging life learning, this programme is excellent"

Jane Phillips
Head of SEN
St Michaels C of E Secondary School, Sandwell
"Really good course, thoroughly enjoyed the week I did in July!! The trainers were brilliant at teaching all we have to know about successfully running a forest school. Can't wait for assessment week in December!"
Cheryl Crowdy
Manager
Busy Little Bees Nursery
"Nechells Education Action Zone funded a project with Forest Schools Birmingham to develop an inspirational and exciting outdoor learning area which would capture the imagination of children and young people and provide a safe place to play and learn. The result has far surpassed what we had planned and has had a positive impact on the lives of children and young people in Nechells. Forest Schools Birmingham involved us every step of the way and then worked their magic to transform a flat area of land into dolphin island, dolphin willow sculptures, wild flower area, story telling deck, wild hedgerow and stone sculpture area. They are a very professional organisation who are responsive to the requirements of their clients and offer a reliable and collaborative service built on a wealth of knowledge"
Noran Flynn
Project Director
Nechells Education Action Zone
"…Our Outdoor Learning programme runs all year round in both our school and our affiliate school. It impact is tremendously positive on our children…"
Ben Davis
Head Teacher
St Martins, Bilston
"...the enjoyment and level of education achieved through this experience has been immeasurable..."
Deanery C.E. Primary School,
Sutton Coldfield
"The training style and content was fun, engaging and totally inspiring. I would recommend this training to every educator!"
Holy Trinity,
Wolverhampton
"The INSET session was pure gold; Learning through our senses, renewed our spirits! Engaging and developing our understanding of emotional literacy gave us a fresh perspective on the needs of our learners. We were able to choose our level of participation, but we learnt real skills, taught in manageable ways, that were easy to remember and you could see how this would build the self-confidence of all learners. Definitely long lasting, feel good factor for the whole team. I would thoroughly recommend it!."
Head of Health, Education and Social Care,
Barnet and Southgate College
"If you're going do training, do it with these guys, they are amazing! Can't wait to spend another week together for assessment!"
Laura Hallett
Outdoor Learning Leader
Worth Unlimited